Wśród

must have

w ostatnim czasie zapanowała trend ZŁOTYCH wózków dziecięcych.
Wybór wózka dziecięcego spędza sen z powiek każdego rodzica. Dużą popularnością w tym sezonie cieszą się wózki w kolorze...

ZŁOTA

. Rodzice bardzo chętnie wybierają takie modele. Złoto pojawia się na ramach, felgach, tapicerce. Również celebryci wybierają taki luksus dla swoich maluszków. Raper Popek dla swojego syna wybrał czarny wózek ze złotymi felgami, który sam nazwał "Ferrari" . Mała Klara Lewandowska również podróżowała w złotym wózku.
Przedstawiamy kilka propozycji złotych " Ferrari" jakie znajdziecie w naszym sklepie.
WÓZEK DZIECIĘCY REGGIO SPECIAL ADAMEX
Wózki dziecięce Reggio Special Edition to kolekcja w całości przygotowana pod ten trend. Wyróżnia je eleganckie połączenie polerowanych stelaży w kolorze złota oraz polerowanych złotych felg.

WÓZEK DZIECIĘCY MODO ROYAL WIEJAR
Wózek dziecięcy Royal to połączenie czerni i złota, które idealnie się dopełniają, równoważą a jednocześnie podkreślają siebie nawzajem.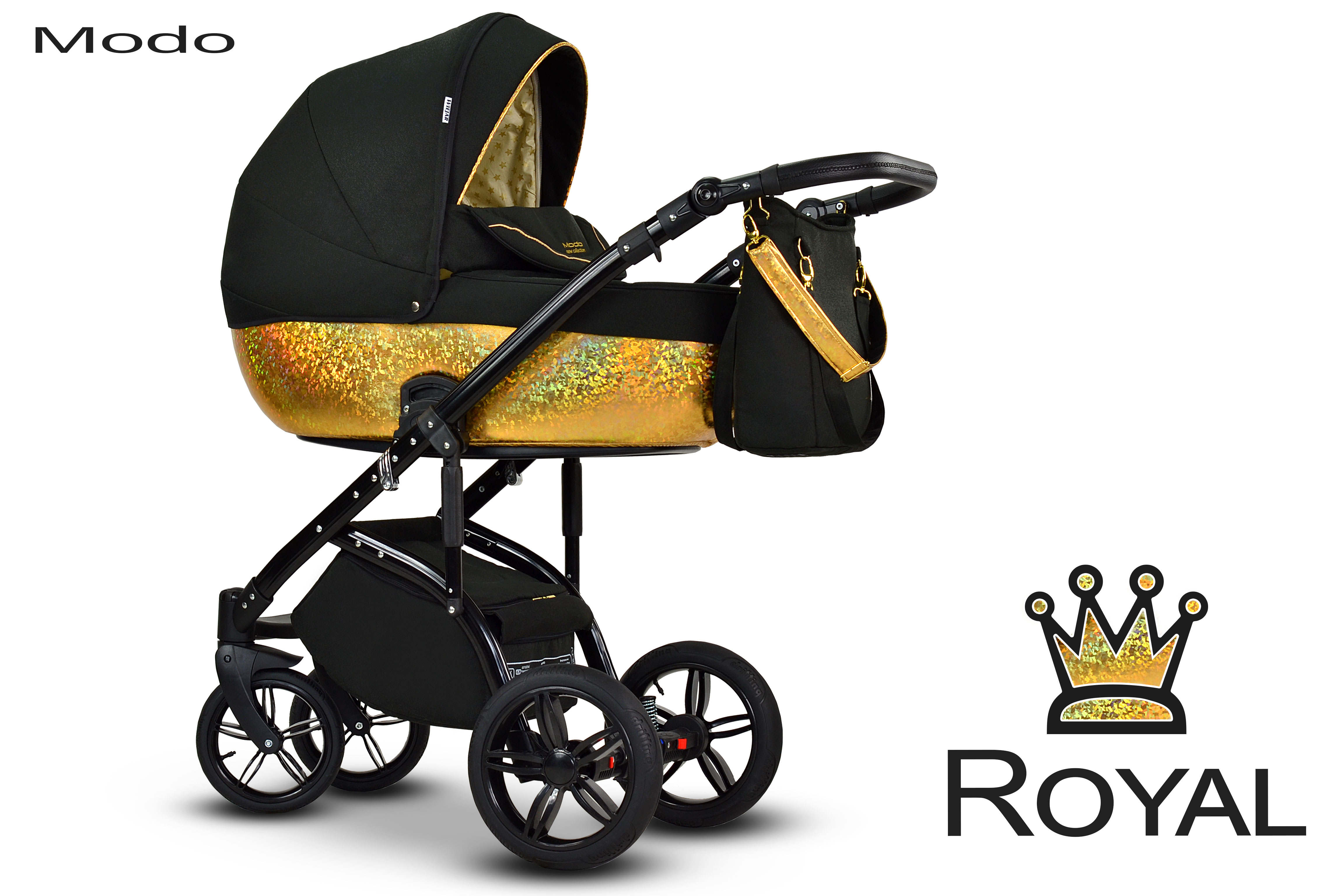 WÓZEK DZIECIĘCY MIRAGE WIEJAR
Kolejna propozycja od firmy Wiejar. Złoty akcent na felgach w połączeniu z czarną ramą dodaje mu elegancji.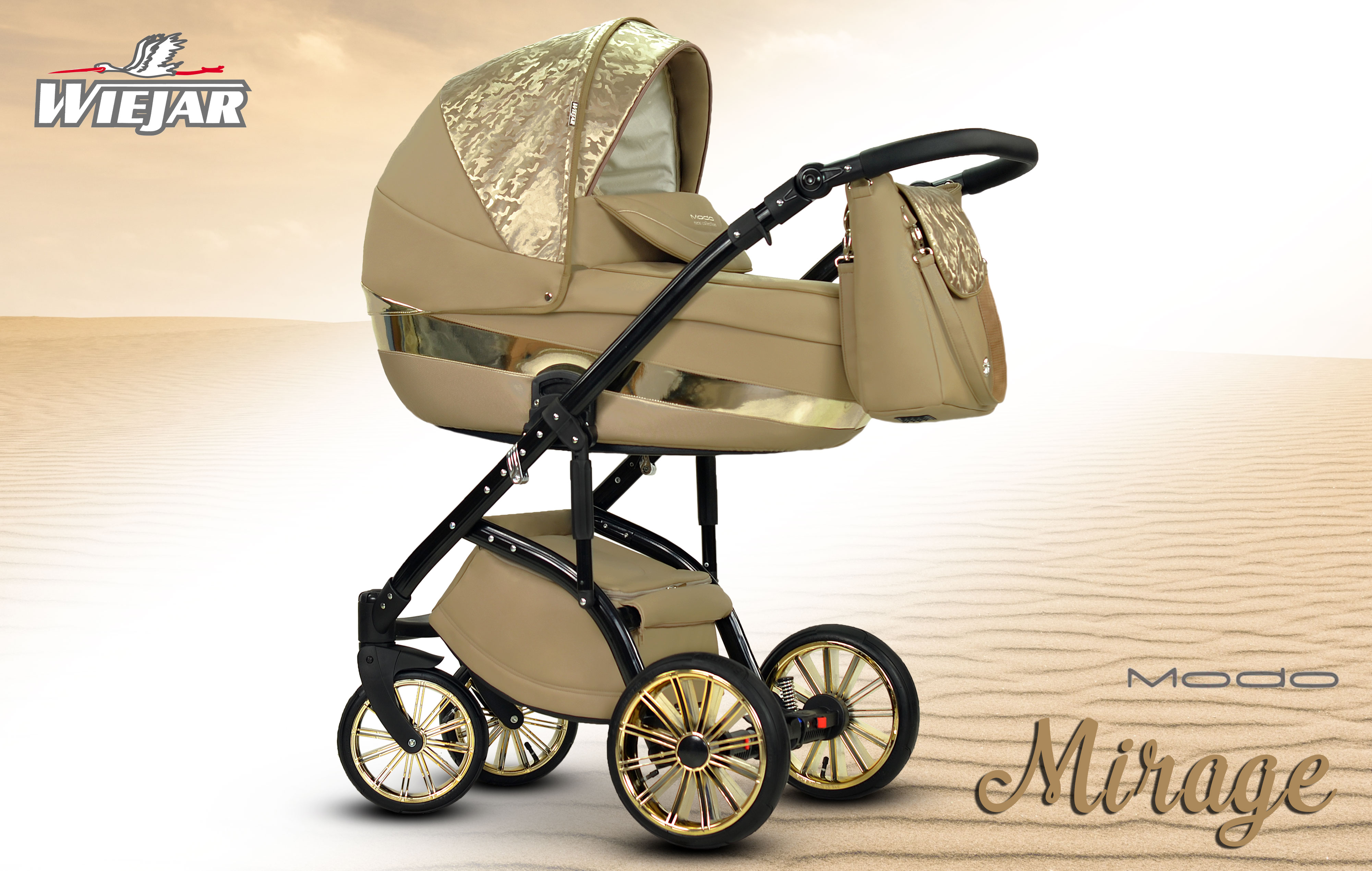 WÓZEK DZIECIĘCY FASTER 3 STYLE LIMITED EDITION BABY MERC

Specjalna edycja wózka dziecięcego Faster na aluminiowym stelażu w złotym kolorze. Wózek dziecięcy Faster łączy w sobie cechy komfortu oraz bezpieczeństwa dla jego użytkowników.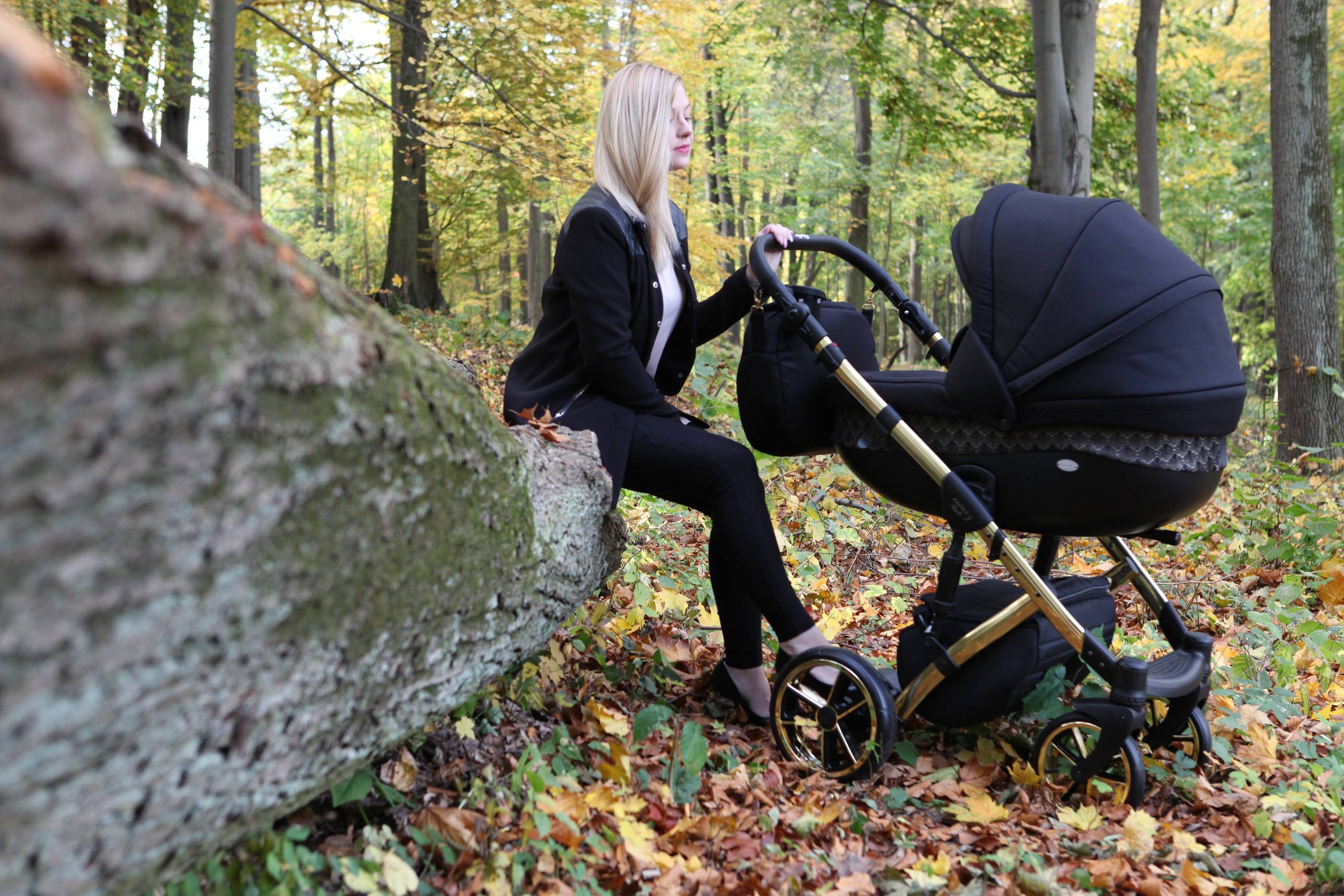 WÓZKI DZIECIĘCE EMOTION XT LONEX

Firma Lonex przygotowała kilka propozycji wózków dziecięcych w kolorze złota. W kolekcji wózków Emotion złoto znajdziemy na ramie, felgach ale również złota tapicerka w stylu glamour.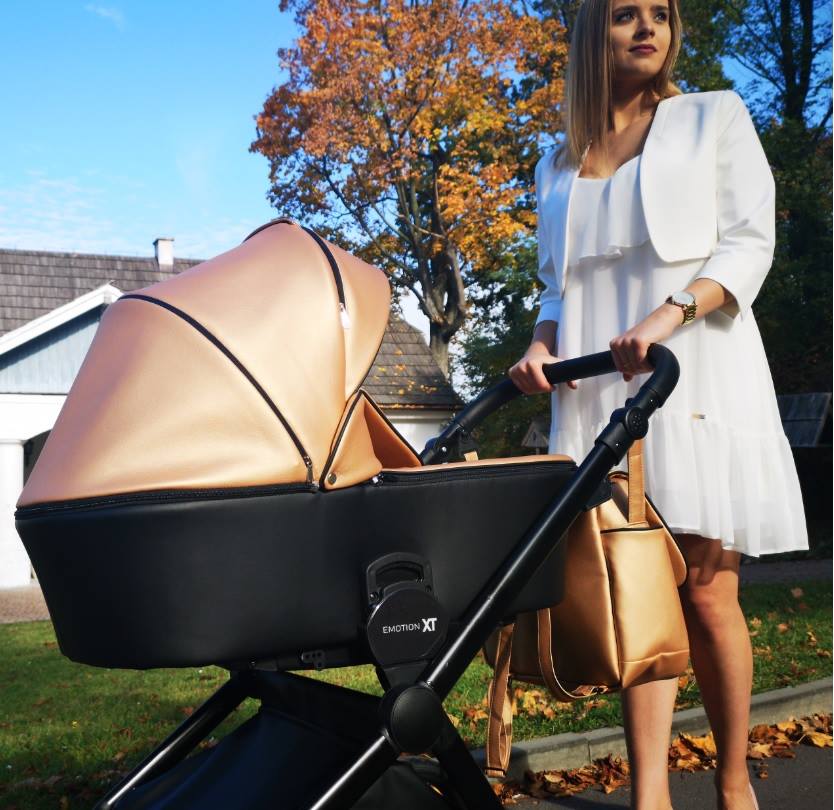 MODERN DORATO MILU KIDS
Wózek Modern Dorato polskiego producenta Milu Kids łączy w sobie klasykę, elegancję oraz najnowsze trendy w świecie mody. Prosta linia i forma odwołuje się do tradycji, a kolorystyka i faktura podkreślają jego nowoczesny design. Lekki aluminiowy stelaż doskonale współgra z kształtem wózka. Wózek osadzony jest na złotych kołach tworząc łagodną bryłę.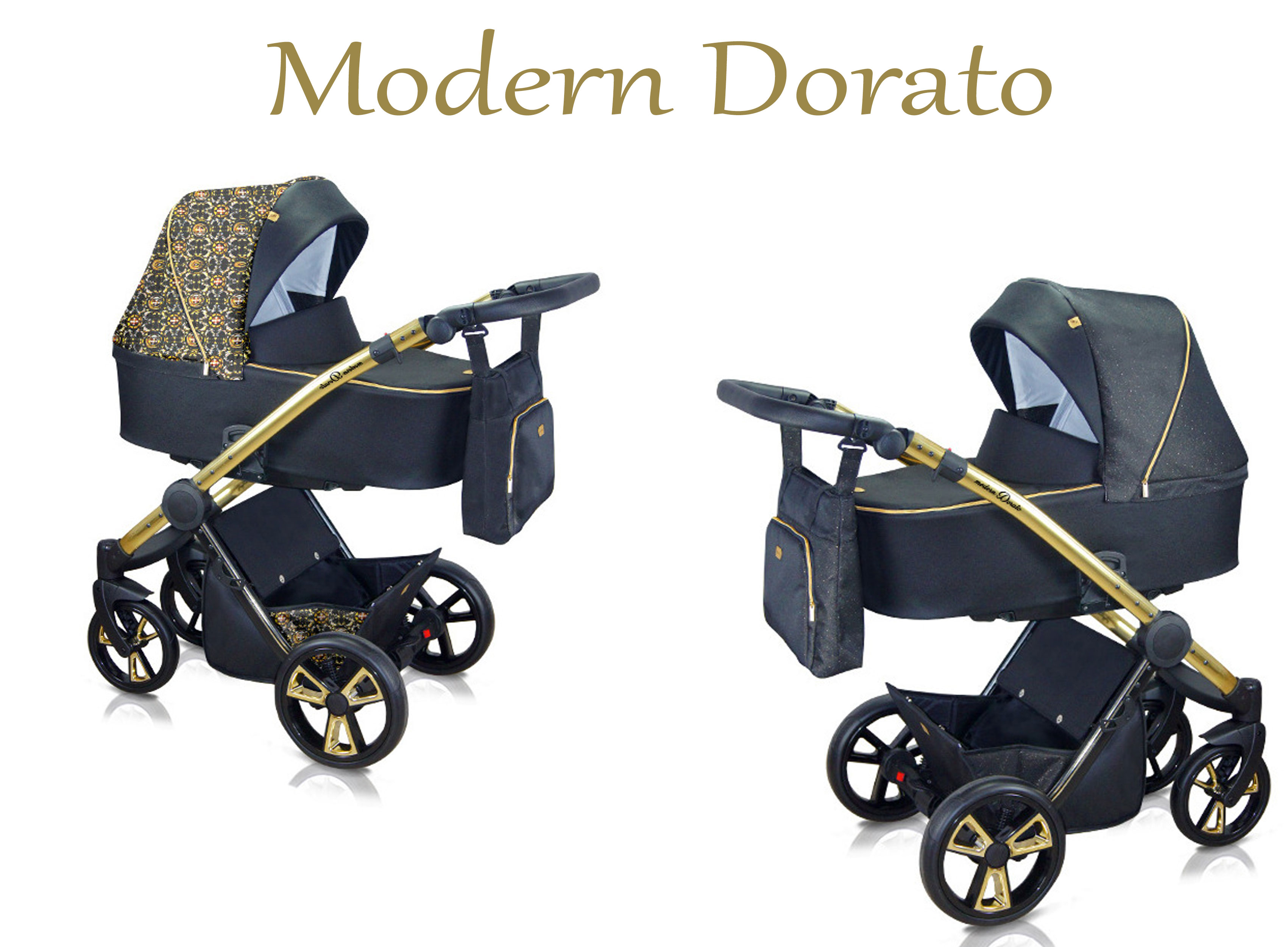 STARLET LUX MILU KIDS
Nowoczesny wygląd w połączeniu ze złotymi dodatkami podkreślają jego design. Lekki stelaż, pompowane koła z chromowaną złotą felgą, regulowana amortyzacja to kilka najważniejszych cech tego wózka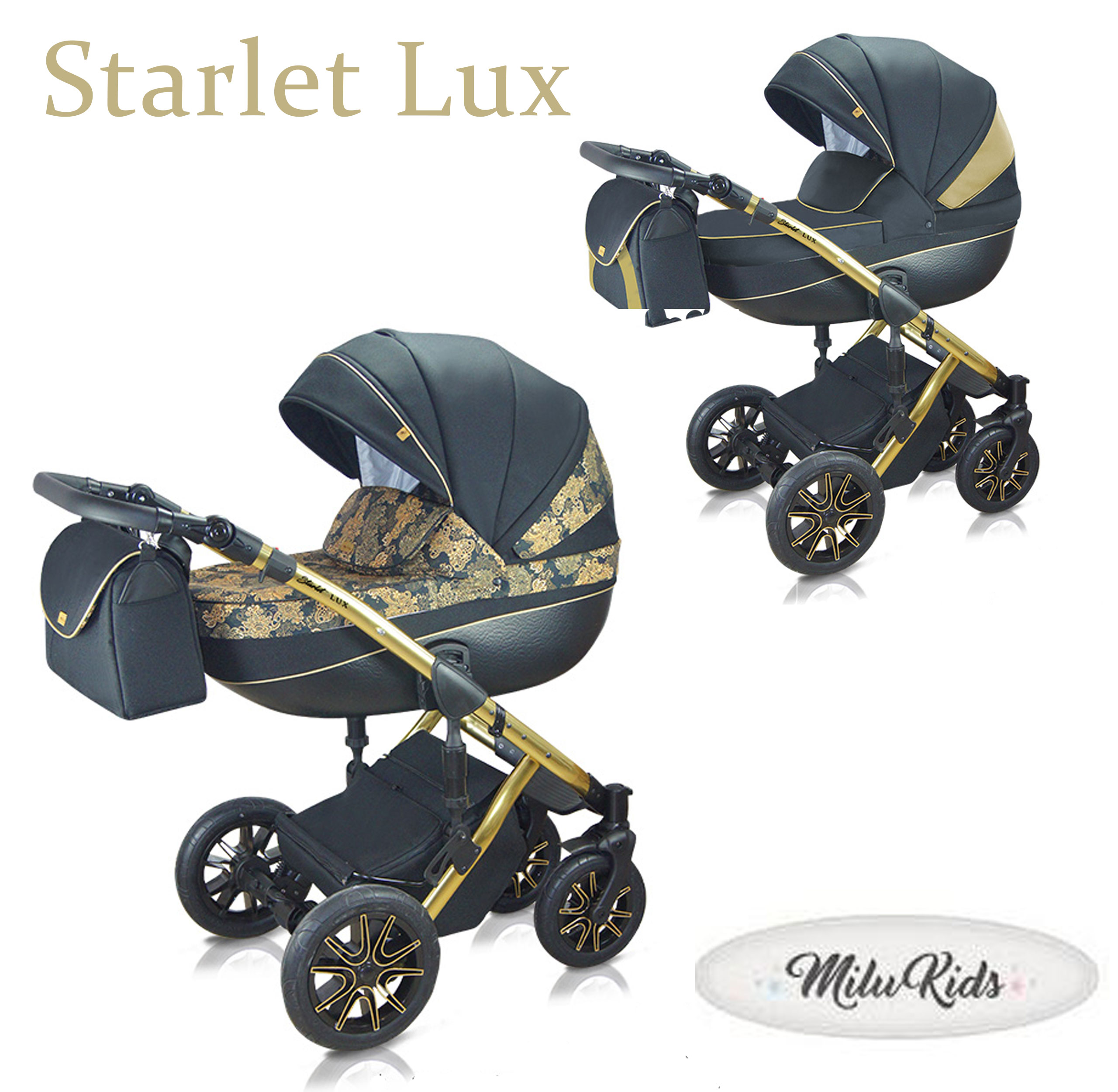 W naszym sklepie znajdziecie wiele modeli wózków w kolorze złota. Jak sami widzicie złoto króluje w postaci dodatków jak rama, felgi, ale też złoty akcent pojawia się na samej tapicerce wózka. Jedno w tym wszystkim jest najważniejsze. Przedstawione modele wózków dziecięcych są niezwykle komfortowe dla malucha i bezpieczne. Pamiętajmy na pierwszym miejscu stawiajmy zawsze bezpieczeństwo. Zapraszamy do zakupów !